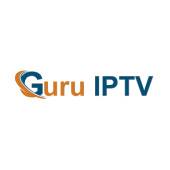 a').text()=='View All Variants') { $('.variants-table > .table-content > div').show();setheight(); $('.full-spec > a').text('Show Less Variants'); } else { $(".variants-table > .table-content").children("div:gt(3)").hide(); $('.full-spec > a').text('View All Variants'); $('html,body').animate( { scrollTop: $("#topspecs").offset().top},'fast'); } } function SHOWMORELESS(colname,amore) { if( $(amore).text()=="View More") { $(amore).text("View Less"); $('#'+colname+'>div').show(); } else { $(amore).text("View More"); $('#'+colname+'>div:gt(4)').hide(); $('html,body').animate( { scrollTop: $('#'+colname).offset().top -100},'fast'); } } ]]>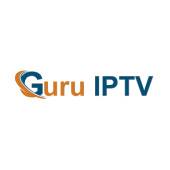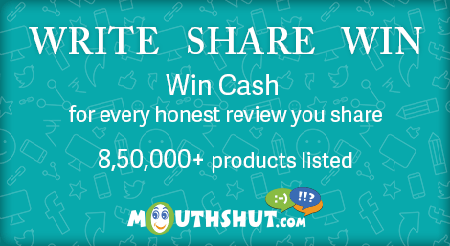 Enter your email address
×

<![CDATA[ // ]]>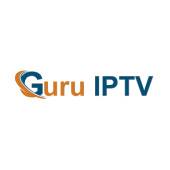 Thank you for rating this Product
-1 && document.referrer.indexOf("prodsrch.aspx")>-1) { WriteReview(); return false; } //****// // Initialise the first and second carousel by class selector. // Note that they use both the same configuration options (none in this case). if (isbot === '1' && document.getElementById('specification').innerHTML !== ") { document.getElementById('specification').style.display='block'; } isdocloaded = 1; try{ jQuery('.first-and-second-carousel').jcarousel({ visible: 4 }); } catch(e){} // If you want to use a caoursel with different configuration options, // you have to initialise it seperately. // We do it by an id selector here. // jQuery('#third-carousel').jcarousel({ // vertical: true // }); }); var totCount='64'; if (totCount>0) { var mindate='2018′; var maxdate='2020′; var DateRange=maxdate-mindate; var i; //if (DateRange > 0) //{ var option = new Option('Year-wise Rating', '-1'); $('#analyse_dropdown').append($(option)); for (i = 0;i
Thank you for rating this Product
0) { $('#ctl00_ctl00_ContentPlaceHolderFooter_ContentPlaceHolderBody_customheader_proddet').parent().children('table').attr('width','500′); } ]]> 0) { getProductFollowByUser(); } } catch(e){} }); function getProductFollowInfo() { $.ajax({ type: "POST", url: "/web/WebService3.asmx/getProductFollowInfo", data : JSON.stringify({cat_id: CatId, parentId: parentID,revCnt: 54 }), contentType: "application/json", datatype: "json", success: function(response){ $('#lblFollowing').text(followerFormatter(response.d)); }}); } function kFormatter(num) { return Math.abs(num) > 999 ? Math.sign(num)*((Math.abs(num)/1000).toFixed(1)) + 'K' : Math.sign(num)*Math.abs(num) } function followerFormatter(num) { var kFormatNum = kFormatter(num) ; if (kFormatNum == "1") return "1 Follower"; else return kFormatNum + " Followers"; } function getProductFollowByUser() { $.ajax({ type: "POST", url: "/web/WebService3.asmx/getProductFollowByUser", data : JSON.stringify({cat_id: CatId, user_id : userId }), contentType: "application/json", datatype: "json", success: function(response){ if (response.d == false) { $("#btnFollow").show(); $("#btnUnfollow").hide(); } else { $("#btnUnfollow").show(); $("#btnFollow").hide(); } }}); } function followProduct(){ if (userId == '0') { ajaxLogin($(location).attr("href")); } else { $.ajax({ type: "POST", url: "/web/WebService3.asmx/followProduct", data : JSON.stringify({cat_id: CatId, user_id : userId }), contentType: "application/json", datatype: "json", success: function(response){ if (response.d == true) { $("#btnUnfollow").show(); $("#btnFollow").hide(); } else { $("#btnFollow").show(); $("#btnUnfollow").hide(); } getProductFollowInfo(); }}); } } function unfollowProduct(){ $.ajax({ type: "POST", url: "/web/WebService3.asmx/unfollowProduct", data : JSON.stringify({cat_id: CatId, user_id : userId }), contentType: "application/json", datatype: "json", success: function(response){ if (response.d == false) { $("#btnUnfollow").show(); $("#btnFollow").hide(); } else { $("#btnFollow").show(); $("#btnUnfollow").hide(); } getProductFollowInfo(); }}); } ]]> -1) { keynum = window.event.which; } else { keynum = e.keyCode ? e.keyCode : e.charCode; } } if (keynum == 13 || keynum == 26) { return false; } } ]]>
Guru IPTV Reviews
Most Read Latest Product Rating Review Usefulness Followers Most Helpful
Very Adamant on selling their own MAG Safe
6 days ago Read Response Received
My Set top box broke after a year's use. I had another STB from MAG but they just would not activate the service on my MAG STB. Beware, a lot of others providers on the contrary even let you choose an app on your smart tv. Its just pathetic. …
Best experience using guru iptv 12 days ago Read (via Mobile) Response Received I am from Wellington, Simply superb services are provided by this company, it's really adorable to watch all Indian channels with low prices in different countries. There customer support services, technical services are always ready to serve us.Best experience using this services.Specially vide…
Using Guru IPTV, really very good experience 16 days ago Read (via Mobile) Response Received My first ever choice is Guru IPTV. I bought it just few months back and it's really very good experience with it. All the Indian channels are available here and which i like the most i.e. when i ordered it they said to deliver in 3 -4 days and i got it in just 2 days.I was really impressed with …
Guru IPTV
Oct 01, 2020 02:39 PM Read Response Received
Experienced several other IPTVs but since last one year I am using GURU IPTV and things which I like in GURU IPTV is uninterrupted services, All channels provided which are in list, Deliver the product on time and that long years subscription that too free. …
Guru IPTV
Sep 16, 2020 04:30 AM Read Response Received
All TV channels are received as per my exception: Clarity are very good and clear. I am recommending Guru IPTV as a your provider. Manoj USA …
Great selection of channels
Jul 17, 2020 03:26 PM Read Response Received
Great selection of channels and it makes you feel connected to India in all expects, Amazing picture quality and at even affordable price, really awesome experience, keep the good work Guru IPTV, I suggest if you are looking for all south Asian channels to enjoy. …
Works fine (review update ) Jun 05, 2020 10:38 PM Read (via Mobile) Response Received Just have got it fixed now.I can see all the channels as well as I feel like I am living in India .Thank you for fixing everything and I will definitely recommend it to others. …
Set up was not a bliss. May 04, 2020 04:13 AM Read (via Mobile) Response Received The first box was faulty. The process to replace the box was not easy.had to spent hours over the phone and chat, but they sent the replacement real fast.the quality of the live tv is not bad if you have fast internet. Try connecting the box with a cable from the modem. …
BEST SOURCE OF INDIAN ENTERTAINMENT
Jan 21, 2020 04:14 AM Read Response Received
I got this iptv information from my cousin he gave me phone number 647-943-1999 and ask for ext 5016( RAVI KANOJIA) then I called this number and a guy was very knowledgeable and he explained me everything very well and then I got that box within 4 days and now I feel like this is one of the bes…
Guru IPTV – An ideal IPTV service company for your
Jan 04, 2020 04:36 AM Read Response Received
I heard about Guru IPTV from my cousins who were having a discussion on IPTV service providers one day. That time, I was not well aware of the company and out of curiosity, I asked about their services from them. My cousins who were already Guru IPTV users then told me about their subscription p…
Not missing Home
Dec 27, 2019 07:13 AM Read Response Received
Best decision to buy. So many channels to choose from. The quality is good. But you must have good internet. I have connected to the router. Very happy customer. …
Stable Services
Dec 14, 2019 07:31 PM Read Response Received
I have tried 3 other IPTV providers, but nithing beats Guru IPTV. The streaming services are stable and reliable. Never seen any down time. Majority of Indian channels are boradcasted with a very good video quality. Many American channels are included too. Loved the video library section which a…
5star Dec 11, 2019 07:15 AM Read (via Mobile) Response Received Very good service.all channels are clear.HD .i recommend my all friend and family members.i save couple Hundred Bucks.great quality.clear service.i am very Happy.i have Guru I p tv Box.my already ordered.he call me.he is very Happy.trust me ???????? …
VERY GOOD SERVICE Oct 17, 2019 03:32 AM Read (via Mobile) Response Received I got this iptv information from my friend he gave me phone number 647-943-1999 and said call this number and ask for ext 5016 then i called this number and a guy was very knowledgeable and he explained me everything very well and then I got that box within 2 days and now I feel like this is one…
Like this iptv
Jul 30, 2019 03:43 AM Read Response Received
I was fed up paying$ for indian channels. After wasting many dollars my friend told me to get guru iptv and now it is more then 3 years I watching guru iptv and I amvery happynow. there customerr service is not bad my parents can call them and get help in Punjabi. …
This is the worst iptv I have ever use.
Apr 25, 2019 04:02 AM Read Response Received
This is the worst iptv I have ever use. I have called more then 10 time to fix problems but still it's there. Picture clearly not there, video stuck while it's on. Whenever I call customer service then ask me which number channel is not functioning properly but there are lots of channels, which …
Bad Oct 06, 2020 11:57 PM Read (via Mobile) Response Received I could give a damn f# zero I could give a damn f# zero, don't buy, it's a scam…set top box broken and now they would not approve the portal to be added on a different iptv box purchased from someone else…. total screen, bad customer service, don't fall for it …
Guru IPTV is a Fraud
Oct 02, 2020 11:41 PM Read Response Received
Guru IPTV, my worst consumer experience till now. Highly unprofessional service. Their product did not work out for me, when I asked for a refund, they started avoiding the response. They told me to call back about a refund for 4 days in a row, never got a response from them. Stay away from thes…

Showing: 1 – 20 Reviews on Guru IPTV
Photo Uploaded successfully.
Upload Photos
Upload photo files with .jpg, .png and .gif extensions. Image size per photo cannot exceed 10 MB
Guru IPTV Photos
Help us fill the void. Upload a picture!
See all Photos
Guru IPTV Location
<![CDATA[ var secondPinned='0'; $.ajax({ url: "/review/CorporateResponse.ashx", contentType: "application/json; charset=utf-8", dataType: "text", data: { type: 'Getalphabanners' , id: login_id , corp: false }, responseType: "text/html", success: function (data) { var classlength=$('.row.review-article').length; if (classlength ==1 ) { $('.row.review-article').append(']]>' + data ) } else { if (secondPinned=='1') { if (classlength ==2 || classlength ==3){$('.row.review-article').eq(1).append(" + data)} else{ $('.row.review-article').eq(3).append(" + data) } } else{$('.row.review-article').eq(1).append(" + data)}
}
} });
function alpha_fb_click()
{
$.ajax({
url: "/review/CorporateResponse.ashx",
contentType: "application/json; charset=utf-8",
dataType: "text",
data: { type: 'fb_banner_click' , corp: false },
responseType: "text/html",
success: function (data) {
} });
}
function openeditespecs()
{
var editurl ='https://www.mouthshut.com/product-reviews/Guru-IPTV-reviews-925945051#photogallery';
editurl= editurl.replace("#photogallery","#specification");
ajaxLogin(editurl);
}
function openWidget()
{
if($('#ifrmeWidget').attr('src')==")
{
$('#ifrmeWidget').attr('src', '/widget/widget.aspx?&IsRARWidget=1&RarCid=925945051');
}
$('.black-layer').css("visibility","visible");
var dvwidget_show = document.getElementById('dvshow_widget');
dvwidget_show.style.display = "block";
$('html, body').css('overflow', 'hidden');
}
function PinnedReviewTrack(userId,reviewKey,click_from,ip,CatId)
{
$.ajax({
type: 'POST',
url: '/web/realestate_webservices.asmx/PinnedreviewTrack',
data: "{click_from:'" + click_from + "',reviewKey:'" + reviewKey + "',userId:'" + userId + "',ip:'" + ip + "',CatId:'" + CatId + "'}",
dataType: 'json',
contentType: 'application/json; charset=utf-8',
success: function (response) {
}
});
}
function postReviewFlagReq(reason,reviewKey,userId,userIP)
{
$(".sign-in").click();
}
$('.tooltip').on({
mouseenter: function () {
var tipContent = $(this).find('.tooltip-content');
var posObj, posClass = $(this).attr('class').split(' ');
for (var i = 0; i 0){ $(".bottomStrip").fadeIn("slow").delay(4000).fadeOut(2000); $(".bottomStrip-p").text("Last 24 hours views on this product: " + data); } else { $('.bottomStrip').hide(); } } else{ $('.bottomStrip').hide(); } }); }); ]]>

Source