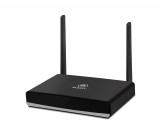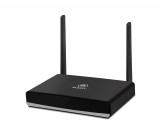 2019 – BuzzTV XPL 3900 Android IPTV set-top boxThe Fastest and Most Powerful IPTV set-top box on the market today!!!These Key Upgrades Speak for itself: -S912 Octa Core Processor (8 Cores)-3GB RAM (Gaming Capability)-16GB Memory-Android 7.1 OS-HDMI 2.0-HDR Technology-Supports…
Rating:





3.50 ( 2 ratings )
 Reg. Price: $199.00USD

Sale Price: $129.99USD

 



BuzzTV Mate 1 (Formerly Boomerang) is using BuzzTV2 App (same as BuzzTV XPL3000) and similar home screen launcher as BuzzTV XR4000. BuzzTV is an customized powered by Android IPTV OTT set top box. Don't be fooled by its size and price tag, this product packs a big punch! BuzzTV…
Rating:





4.00 ( 1 ratings )
 Reg. Price: $119.00USD

Sale Price: $69.99USD

 



The All New BuzzTV XR4000 is completely redesigned inside and outside. In addition to boosted hardware, there are enhanced features like Smart LED Light technology and Thermal reduction metal base. This model uses AMlogic S905X2 processor with 2GB DDR4 and increased 16GB memory….
Rating:





4.00 ( 1 ratings )
 Reg. Price: $149.99USD

Sale Price: $99.99USD

 



The All New POWERHOUSE BuzzTV XRS4000 is the First OTT set top box with 4GB DDR4 RAM. BuzzTV XRS4000 is completely redesigned inside and outside. In addition to boosted hardware, there are enhanced features like Smart LED Light technology and Thermal reduction metal base. This…
Rating:





0.00 ( 0 ratings )
Sale Price: $129.99USD


BuzzTV will Fire you up with the VidStick+ video streaming stick. It is not your average TV Stick, featuring High-Performance 4GB DDR4 RAM, 32GB of storage, Expandable memory capabilities, optional Gigabit LAN support, Dual Band AC Wi-Fi, and BT-100 Wireless Bluetooth…
Rating:





0.00 ( 0 ratings )
Sale Price: $109.99USD


BuzzTV will Fire you up with the VidStick ST-4000 video streaming stick. It is not your average TV Stick, featuring High-Performance DDR4 RAM, 16GB of storage, Expandable memory capabilities, optional Gigabit LAN support, Dual Band AC Wi-Fi, and BT-100 Wireless Bluetooth…
Rating:





0.00 ( 0 ratings )
 Reg. Price: $99.99USD

Sale Price: $69.99USD

 



BuzzTV redefines the OTT / IPTV set-top box. High Performance specs, Premium materials and Innovated software parred with Industry leading support. BuzzTV XR4500 features 2GB DDR Ram, 16GB Memory, Gigabit LAN, 2X2 Dual Band AC Wi-Fi and Wireless Bluetooth LED backlit remote…
Rating:





4.00 ( 1 ratings )
 Reg. Price: $169.99USD

Sale Price: $119.99USD

 



BuzzTV redefines the OTT / IPTV set-top box. High-Performance specs, Premium materials, and Innovated software parred with Industry-leading support. BuzzTV XRS 4500 raises the bar AGAIN, featuring 4GB DDR Ram, 64GB Memory, Gigabit LAN, 2X2 Dual Band AC Wi-Fi, and Wireless…
Rating:





4.00 ( 2 ratings )
Sale Price: $149.99USD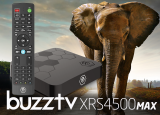 BuzzTV redefines the OTT / IPTV set-top box. High-Performance specs, Premium materials, and Innovated software parred with Industry-leading support. BuzzTV XRS 4500 MAX raises the bar AGAIN, featuring 4GB DDR Ram, 128GB Memory, Gigabit LAN, 2X2 Dual Band AC Wi-Fi, and Wireless…
Rating:





0.00 ( 0 ratings )
Sale Price: $189.99USD


Introducing the all-new Essentials product line from BuzzTV. The Essentials e1 is powered by Android and BuzzTV4 Application. E1 hardware sports a Powerful Wireless 2×2 Dual-Band Wi-Fi, Quad-Core Processor, 2GB RAM, 8GB Memory (expandable by USB & Micro SD) and Thermal…
Rating:





0.00 ( 0 ratings )
Sale Price: $79.99USD


The Latest Model BuzzTV XPL 3000 is here!! Faster, Clearer and More Features than the Previous Model XPL 2000Key Upgrades:-New Processor-Android 7.1 OS-HDMI 2.0-HDR Technology-Enhanced PVR-External Wi-Fi Antenna for Better Range-Supports ATSC Digital TV Tuner (Requires A681…
Rating:





0.00 ( 0 ratings )
 Reg. Price: $139.99USD

Sale Price: $99.99USD

 
2018  Edition BuzzTV XPL 3000 Sporty RED Carbon Fiber EditionFaster, Clearer and More Features than the Previous Model XPL 2000Key Upgrades:-New Processor-Android 7.1 OS-HDMI 2.0-HDR Technology-Enhanced PVR-External Wi-Fi Antenna for Better RangeBuzzTV is powered by Android…
Rating:





5.00 ( 2 ratings )
 Reg. Price: $149.99USD

Sale Price: $99.99USD

 
The Panda Box has arrived!!!!Introducing, 2018 BuzzTV XPL 3000 Basic EditionKey Features:-Amlogic S905X Processor-Android 7.1 OS-HDMI 2.0-HDR Technology-Enhanced PVR-External Wi-Fi Antenna for Better RangeBuzzTV is powered by Android OS giving you more advantages over…
Rating:





5.00 ( 1 ratings )
 Reg. Price: $109.99USD

Sale Price: $75.00USD

 
Brand New  BuzzTV XPL 3000M BasicKey Features:-Amlogic S905X Processor-Android 6OS-HDMI 2.0-HDR Technology-Enhanced PVRBuzzTV is powered by Android OS giving you more advantages over traditional Linux set top boxes. 1 Million + apps available on the Google App Store…
Rating:





0.00 ( 0 ratings )
 Reg. Price: $109.99USD

Sale Price: $74.99USD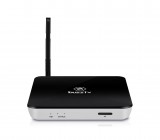 New Color BuzzTV XPL 3000 Platinum EditionFaster, Clearer and More Features than the Previous Model XPL 2000Key Upgrades:-New Processor-Android 7.1 OS-HDMI 2.0-HDR Technology-Enhanced PVR-External Wi-Fi Antenna for Better RangeBuzzTV is powered by Android OS giving you more…
Rating:





0.00 ( 0 ratings )
 Reg. Price: $119.99USD

Sale Price: $99.99USD

 
2019 – BuzzTV XPL 3100 Android IPTV Portable HDMI Dongle StickPowerful IPTV On the Go Television, Travel Sized!!!KeyFeatures-S905X-B Quad Core-2GB DDR4 RAM-8GB Memory-Android 6 OS-HDMI 2.0-HDR Technology-External Dual Band AC Wi-Fi Antenna-Package Includes 2 remotes including…
Rating:





0.00 ( 0 ratings )
 Reg. Price: $99.00USD

Sale Price: $69.00USD